Now awaiting your pick-up, perusal, and discussion at the Reno Homebrewer, are the score sheets for local brewers.  Feel free to open them up there, as Rob is a nationally ranked judge, Jon is a certified judge, and many customers have a great deal of experience with contests and score sheets.  If your fairly new to the game of beer judging, someone there can help your understanding of the comments written.  You can also contact me about anything contest related.
Medals, for those who were not at the Awards Ceremony, are included in the envelopes.
Out-of-towners (which includes Susanville, Fallon, and Dayton) are getting their scoresheets and medals mailed.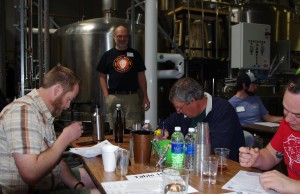 Cheers, it was a great contest, and looking forward to next year.
Keep in mind the Nevada State Homebrew Championship, in Las Vegas this year,  The date is mid-October , so they will probably open up for entries around late August or early September.